10 Days is a prayer meeting for your entire city!
The goal is a season where Jesus Christ is the focus of every heart in your geographical area for 10 complete days.
10 Days 2021 will be from September 6-16 beginning the evening of September 6th. It's celebrated simultaneously in cities and towns around the world on an annual basis. We have more than 140 locations around the world for 2021.
Will you join us for united prayer and worship with repentance during the 10 Days of Awe?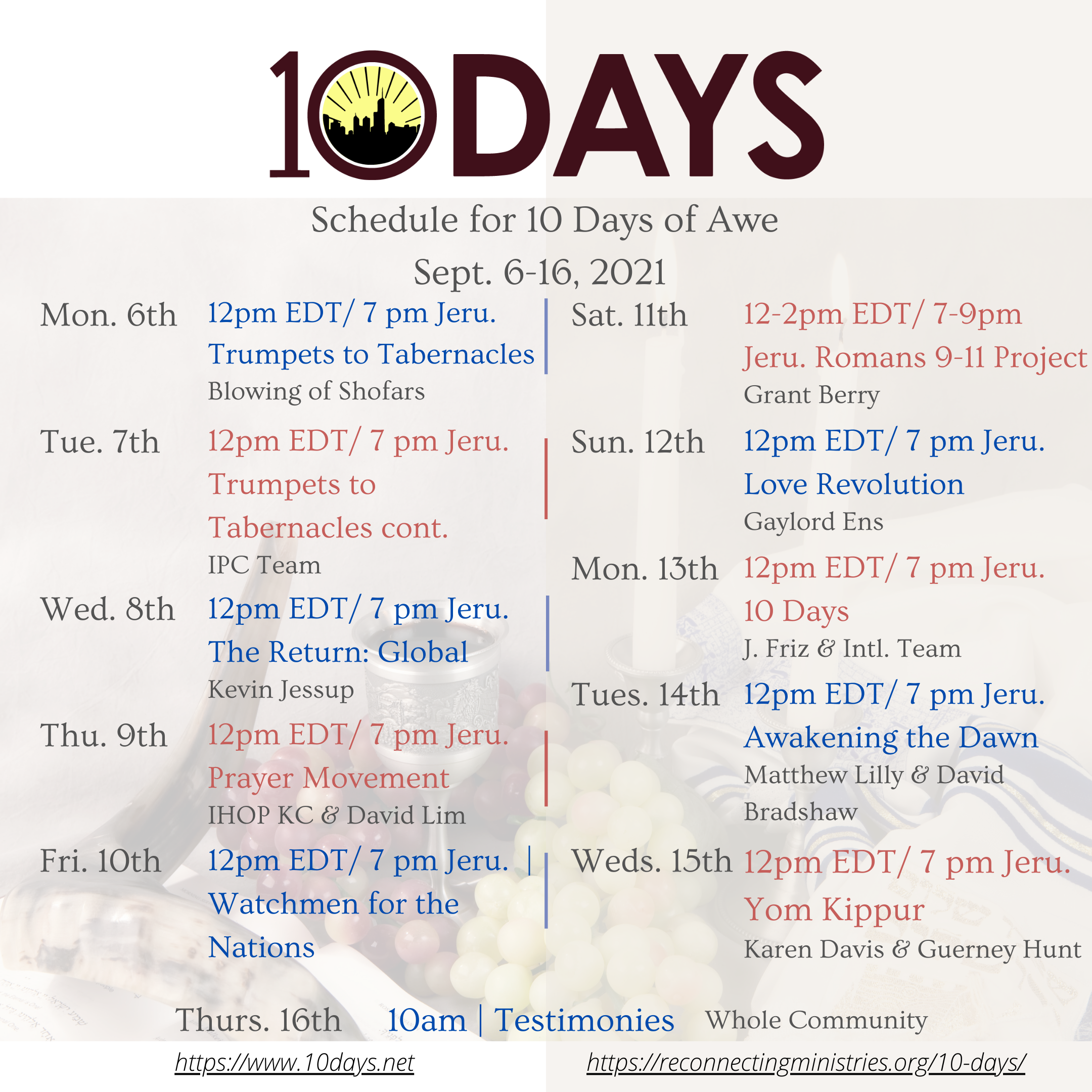 The Global Family Prayer Room will continue with 24-7 United Prayer during the 10 Days of Awe. We will be adding an hour of teaching time daily at Noon Eastern/ 7 pm Jerusalem focused around the themes of 10 Days. To the left, you will find the Teaching Schedule for during the 10 Days of Awe. We encourage all of our Global Family to attend if not already joinging local expressions. Printable Schedule download here.
Our Latin America Family will also be hosting a daily teaching time at 8 am CDT / 4 pm Jerusalem in English with simultaneous interpretation in Spanish. More information below.
Register to Join the GFP Zoom Room Here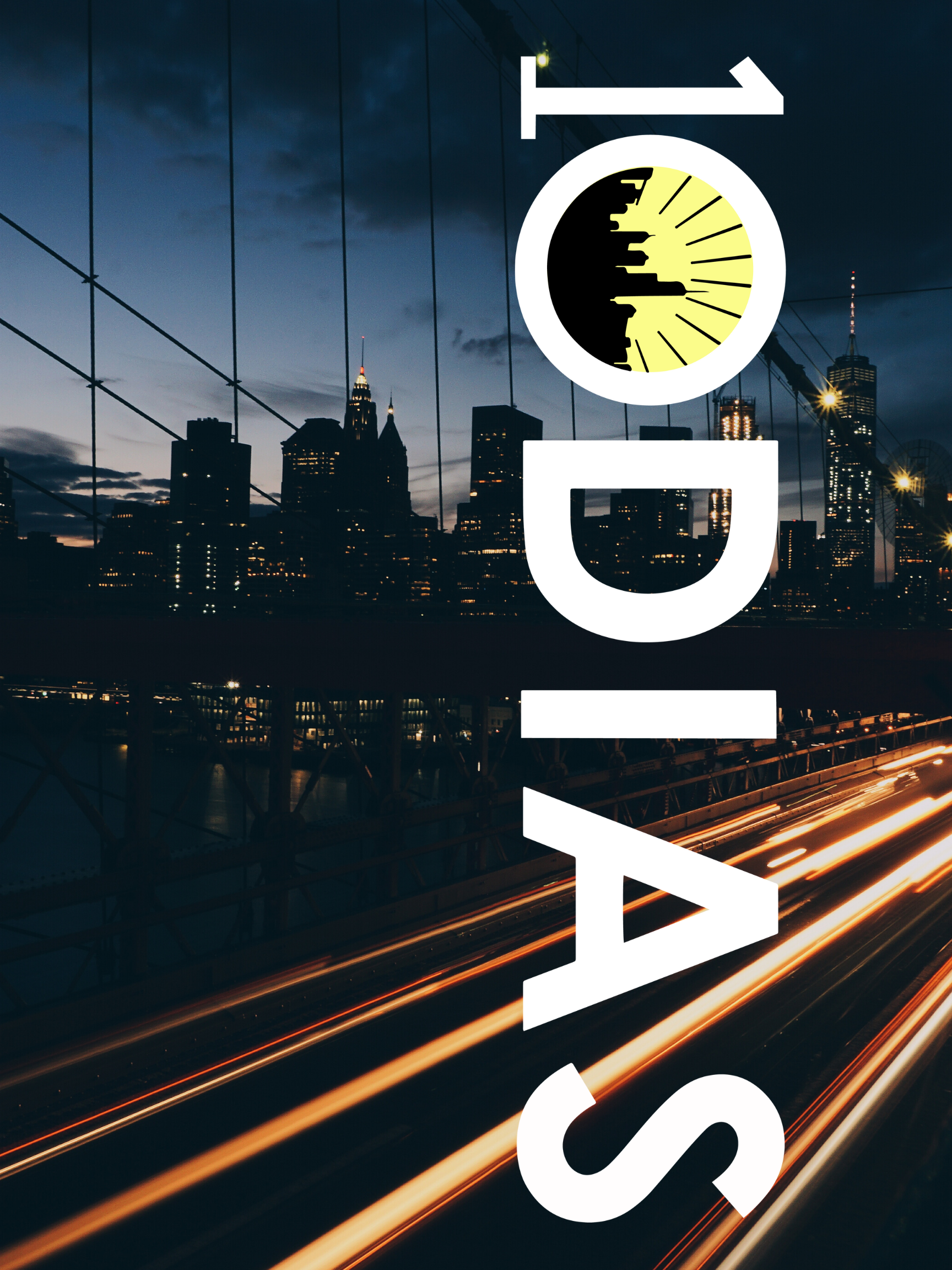 10 Dias
AMERICA LATINA
Durante los 10-días, tendremos una Sala de Zoom para América Latina con tiempos de oración y enseñanza. Los horarios de enseñanza serán a las 8 am CDT / 4 pm Jerusalén y luego se repetirán a las 7 pm CDT / 3 am Jerusalén. Las enseñanzas serán en inglés con interpretación simultánea al español. Aquí está el enlace para registrarse en la Sala Zoom de América Latina: https://tinyurl.com/LatinAmerica10Days. Aquí está el enlace al Calendario para la Sala Zoom de América Latina: https://tinyurl.com/LatinAmerica10DaysCalendar.

¿Tienes preguntas? No dudes en enviarnos un correo electrónico a elglobora@gmail.com
Registrarse
Other Virtual 10 Days Gatherings:
Looking for Resources?

Prayer and Fasting Resources Available: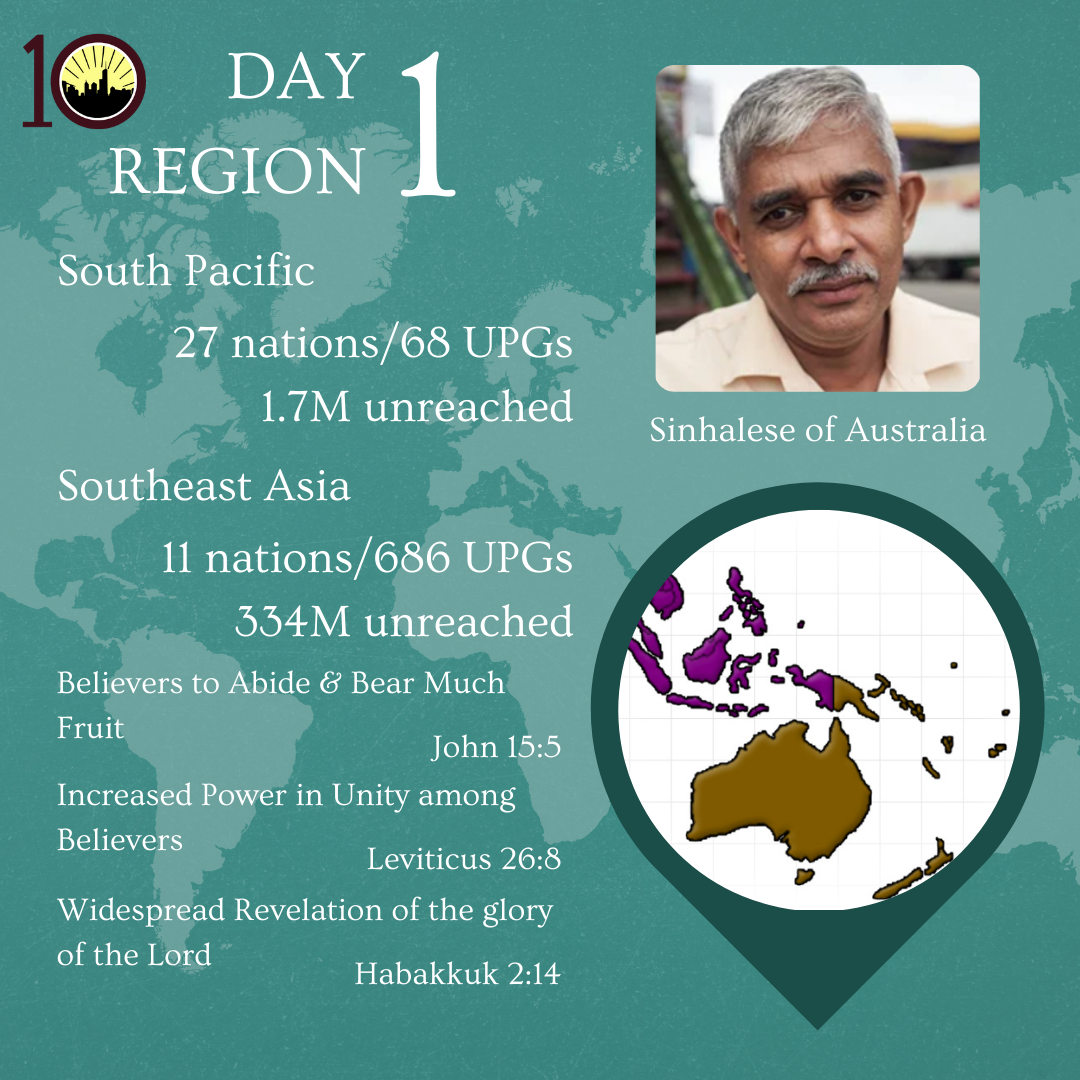 There are a limited number of resources available in German, Spanish, Bahasa, French, Portuguese, Farsi, Hindi, and Kannada.
Click "Join a Location Near You" to be taken to the 10 Days location page where you can click on a location's name in "Red" for more information on a location. View the map of 10 Days locations below.